Valve packages
Discover certified valve packages for all your Marine & Offshore applications.
Hero Image
Long-term performance in challenging conditions
Valves play a key role in regulating the pressure and flow of liquids and gases. Some valves simply stop or start the flow, while others can regulate or relieve pressure from pipe systems or control direction of flow. In the marine industry, valves enable your ship to run smoothly and its engines, power supplies and other elements to process fuel, sea water or waste. Using specially designed marine valves ensures optimum performance and durability.  
Valves have many roles on your vessel from managing wastewater to fire safety. They are essential during ballast controlling to load and unload seawater and for bilge systems to pump out excess water.  
Given the often-extreme conditions onboard, your valves need to function effectively over time and resist the corrosion that can easily undermine their performance. It is therefore essential to choose durable solutions that meet the highest standards. 
Tailored valve packages for maximum durability
At Saint-Gobain Marine, our brands offer a wide choice of certified solutions adapted to different kinds of vessel and applications. Our teams can help you choose the right valves – as well as pipes, fittings, actuators and control systems – based on the pressure, temperature and type of fluid. We can also assemble your components and carry out necessary testing to deliver complete systems adapted to your requirements. 
Looking for a specific valve solution to meet complex requirements? Not sure what kind of valves you need? 
Our brands for Marine Valve Packages
BRØDRENE DAHL  
A carefully sourced selection of certified valves, fittings, actuators, piping and control systems for your projects. 
Discover >
Choosing the right valves for your marine project
A wide variety of valves are used on ships, each with its own function and applications. Choosing the right ones will have a major impact on the long-term performance of your vessel. 
Gate Valves 
This is one of the most common types of marine valve, used to control liquid flow through pipes. They have a relatively simple design and shut-off function. The non-rising stem design is ideal in narrow vertical spaces as it is small and compact. 
Globe Valves 
This valve is used for regulating flow – in both directions – through a pipe with the help of a movable disk and stationary ring seat. It is often found in water faucets and emergency bilge sections (ability to manage variable pressures). They can be controlled using electric or pneumatic actuators. 
Butterfly Valves 
This relatively simple valve is mainly used for shut-off functions. They are usually employed in constant load, throttling and space-restrictive applications – as they are light and compact with excellent sealing properties and corrosion resistance. In ships, they are idea for handling fuel and lube oil, as well as in freshwater, seawater and chilled water systems
Relief Valves 
These valves relieve pressure and protect components in the ship's pump engines. When the pressure rises, the spring inside the valve opens to release the pressure.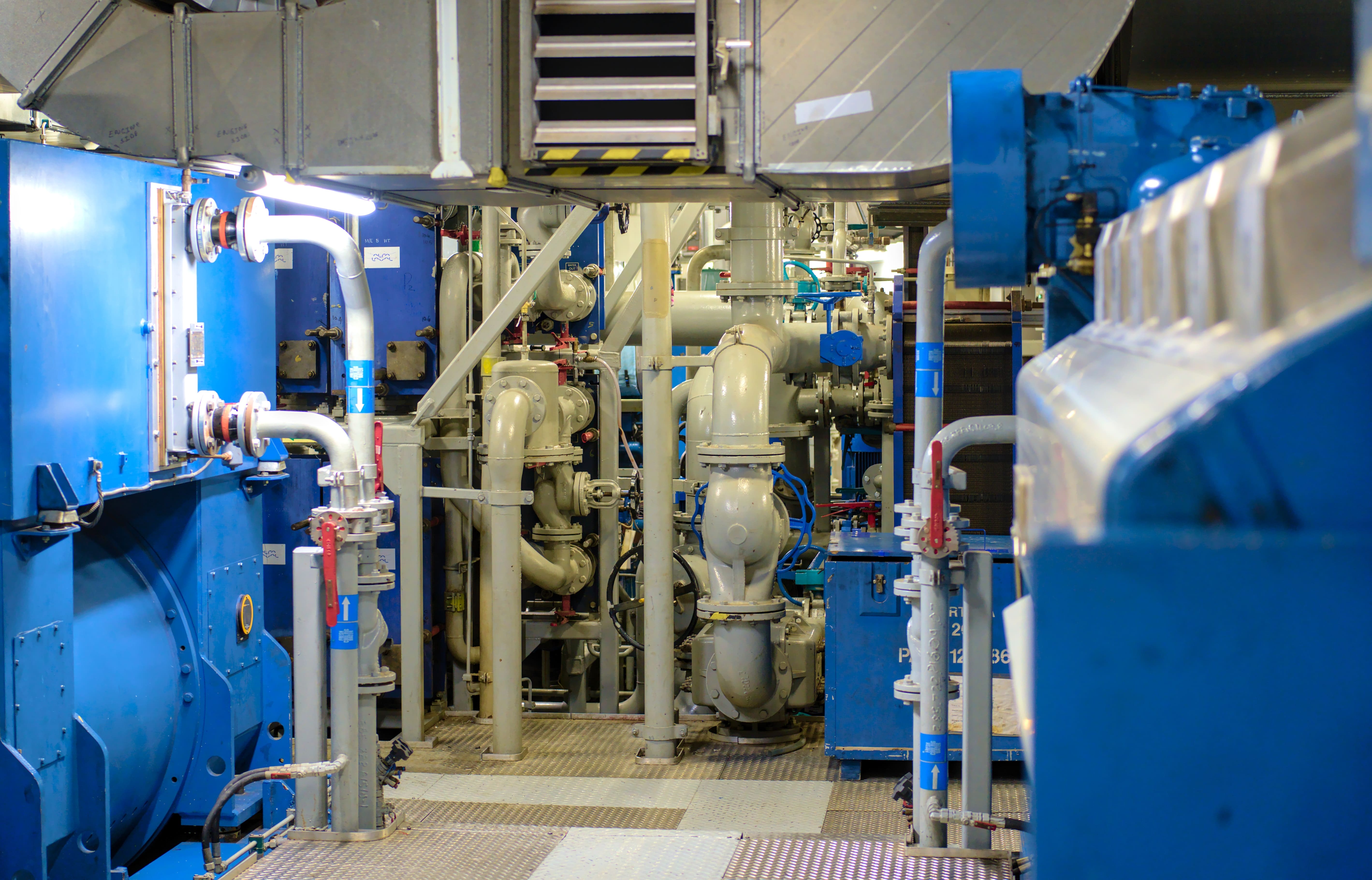 Ball Valves 
This industrial valve controls the flow of a fluid with the help of a hollow, perforated ball. They prevent leakage and ensure the safe transmission of fluids, as well as controlling oil and gas flow (due to high and temperature pressure resistance).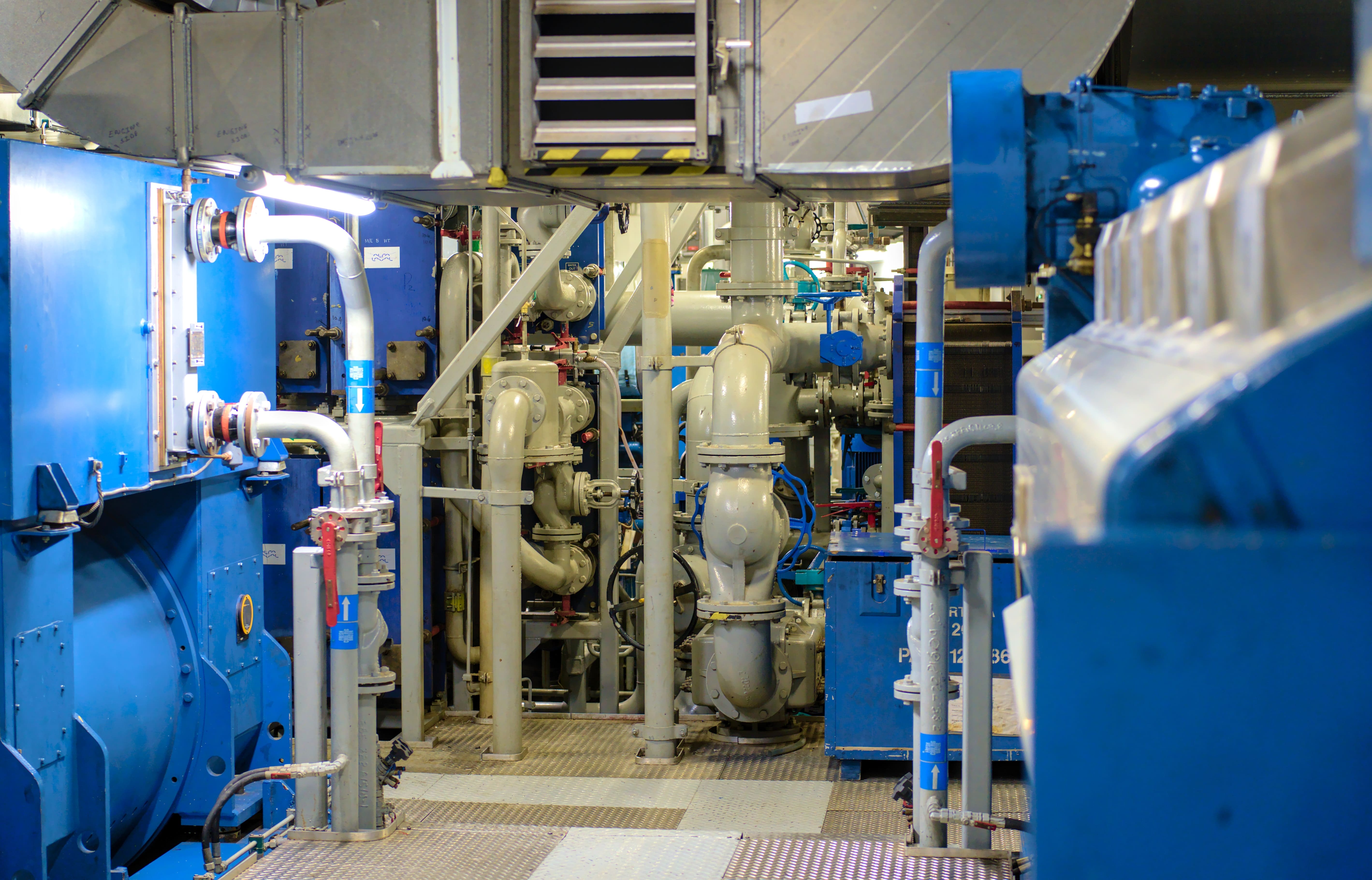 Check Valves 
Also known as a non-return valve, it ensures that there is no backflow, enabling the flow of a medium in only one direction. In ships, they are mainly used in desalination, hydraulics and fuel handling.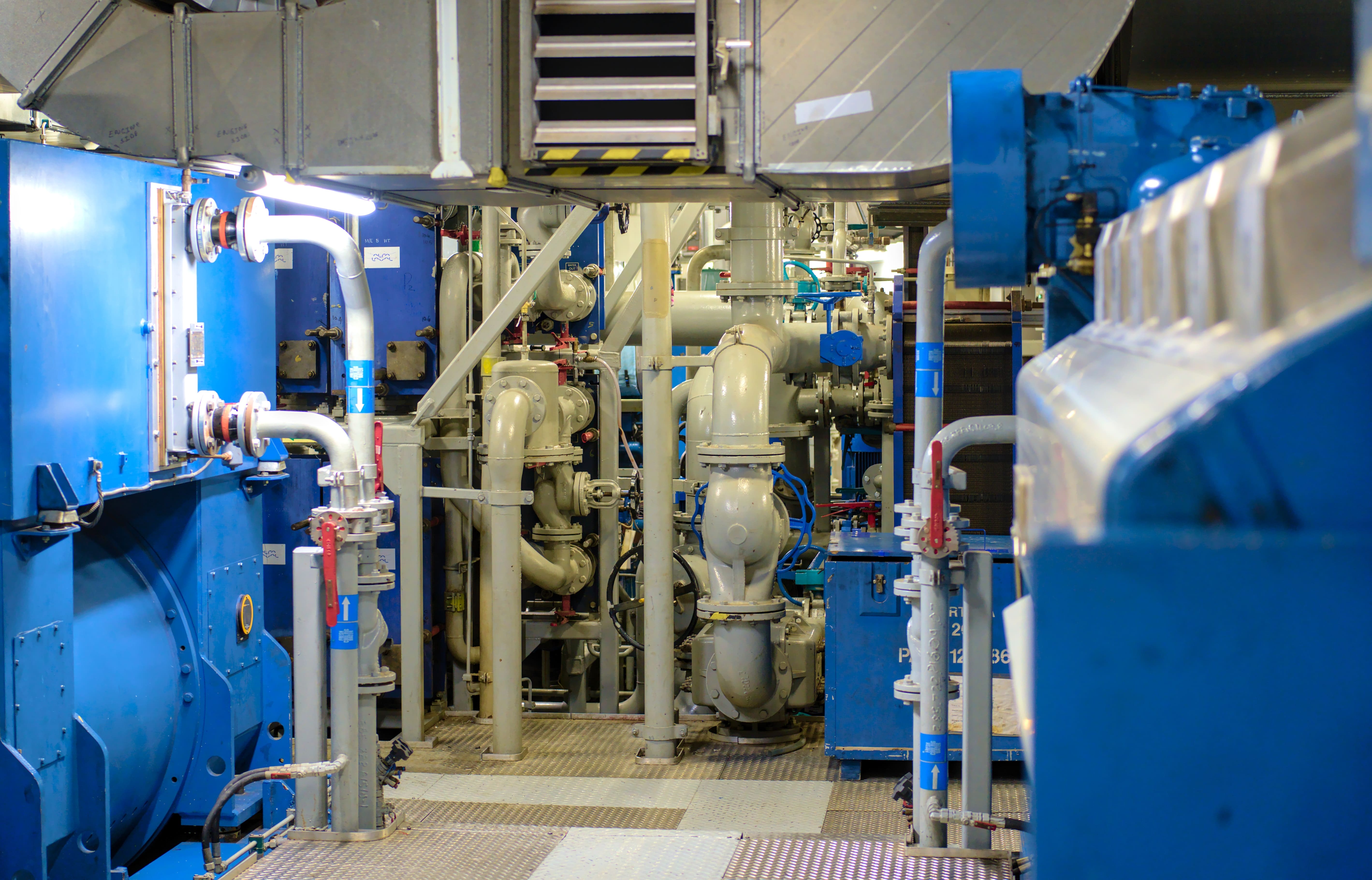 More applications
Discover more solutions to optimise every step of your marine project.