Technical Insulation
Discover our innovative thermal, fire and sound insulation solutions developed for Marine & Offshore.
Hero Image
Protecting your vessels with the right insulation
Whether you are building a cruise ship or offshore platform, insulation plays a key role in creating safe, comfortable conditions for passengers and crew, as well as increasing your vessel's longevity and performance. Choosing compact, lightweight thermal, fire safety and acoustic insulation also significantly reduces the weight of the vessel for a lower environmental impact and energy bill. 
Advanced lightweight solutions for every need

Our R&D teams have worked hard to reduce the weight of all our insulation, whether using fiberised stone wool, glass wool or elastomeric foam. With solutions adapted to every application in the vessel, you can tailor the insulation to your project, while making significant CO2 and energy savings.
Our brands for Technical Insulation
ISOVER
A complete range of ultra-lightweight insulation for fire protection and thermal and acoustic comfort.
Discover >
Kaimann
Efficient and easy-to-install solutions for cold water applications to prevent corrosion and reduce flame spread. 
Discover >
Technical Insulation for every application
Together, we can build insulation solutions adapted to your needs and vessel.  
Fire protection
As an integral part of any ship design, fire safety is a priority to ensure that people and vessels are protected. Designed to meet ever stricter construction standards for fireproof insulation, our solutions are tested according to the FTP code for non-combustibility and surface flammability when a facing is applied.
The U SeaProtect range draws on the unique laminar structure of ULTIMATE stone wool to offer thinner, lighter and more effective fire insulation capable of containing fires for longer (up to 2 hours). By creating structural divisions using technical insulation on your decks and bulkheads, you can compartmentalise the interior and prevent the fire from spreading quickly throughout the vessel while help arrives.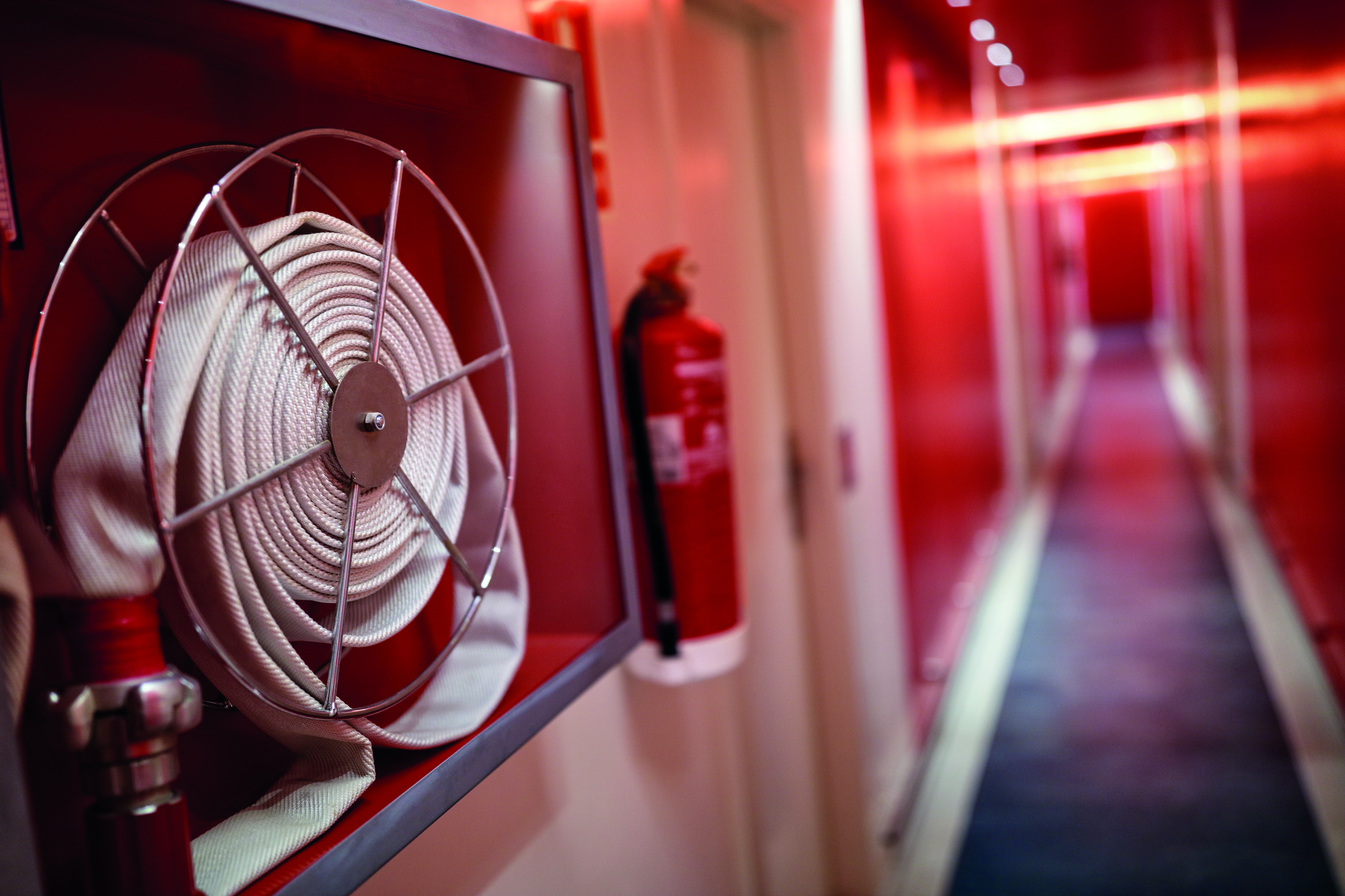 HVAC and Technical Equipment
Committed to maximising comfort and fire safety, our brands provide technically advanced insulation products for Heating, Ventilating, and Air Conditioning systems in Marine & Offshore environments – which can represent up to 30% of energy consumption on board. High-performance thermal insulation reduces heat loss to make your HVAC more efficient and therefore generate significant energy savings. We also offer insulation for on-board technical equipment, from exhaust ducts to piping.
Combining the metal duct and insulation, all-in-one Sea CLIMAVER® air ducts are easy to install and cost-effective. Kaiflex Technical Insulation reduces condensation and the risk of corrosion on cold water pipes. 
OEM Marine and Construction
We provide a wide range of high-performing solutions for specialists in OEM Marine Constructions, even in the most demanding environments. Many solutions have been developed by working with our customers to find the right product for their requirements, whether it is fire protection, noise reduction or both. The result? Tailored solutions for panels, cabin walls, ceilings and fire doors.
More applications
Discover more solutions to optimise every step of your marine project.